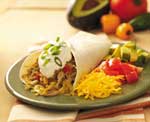 Write Recipe and become Internet Star
There are 2 types of this job
1) Type 1 – Ghost Recipe Writing
In this type of job you will write recipes and send to us which we will publish with ghost name. You real name and identity will not appear anywhere.
2) Type 2 – Recipe Writing + become Internet Star
This is social media initiative where you write recipe as usual but with your real name, real picture and social media profile (facebook, twitter etc)
We will take care of populating the social media.
Your photo will appear on all recipes.
You should have accounts (or create) on facebook, twitter and myspace. Those who are having these accounts with many friends would be given priority.
Rate for type 2 jobs is more than that of type 1 job
We are looking for recipe writers who could regularly contribute on recipes. This is not SEO Article writing, we need original and authentic recipes.
If you are selected you will have to write on following recipes
Homemade Recipes, Indian Recipes, Chicken Curry, Chicken Tikka Currys, pancakes, Chicken Recipes, and other recipes.
Above are just few recipes, basically you can write on any recipe which you are familiar with.
These recipes could be either for babies/adults/family.
If possible you have to write on Breastfeeding, Weaning and Bottle Feeding guides.
Recipe Format
All the recipes should be in following format
Recipe Title

use the popular Indian recipe name if you are wiring Indian recipes.

1 line short excerpt of the recipe
Description – describe the recipe, it's benefit, on what occasion it is used, in which region it is popular etc etc. This should be at least 3-4 lines. The more the better.
Cooking Time
Preparation Time
Ingredients
Method
Serving Instructions
Terms & Conditions
All articles shall be unique and authentic.
You should not copy any other recipes available on the Internet.
You should not rewrite any other recipe article.
All recipes would become our copyright and we shall reserve rights to use them in any way possible.
If you want to keep the copyright and wish to get your name published along with these recipes then the offered pay rate would be different.
Once we accept your recipe you can't post it anywhere else either on the Internet or in Print media in original or any modified form.
All recipes must be at least 400 words long.
Recipe articles have to follow a specific format. Visit Free Indian Recipes web site to see the format of recipes
All recipes shall be free from any grammatical/spelling errors.
You would be required to add the appropriate keywords in each recipe, we will provide guidelines for that.
We would require 1-3 recipes per day.
Recipes would be published on our Free blogs, portals, articles sites, and other free blogs/articles sites.
All recipes must contain keyword "Recipes" in the first para at least one time to max three times.
In addition to keyword Recipes articles must also contain the Recipe Name at least 1 time in the first para to max 3 times.
Any violation of above terms would result in immediate termination of the assignment without pay.
Job Type
This is a freelance jobs and requires at least 1 recipe per day to be submitted.
Duration
The assignment will last till May 2010 which may be extended further.
Rate & Payment
Rate – To be discussed.
There would be 2 payment options depending on who owns the copyright.
Payment would be made on monthly basis via Paypal/Moneybookers Only. We don't entertain any other payment method.
Candidates
You must have experience in writing on recipes, cooking or guides.
FAQ
My question is that you find most of the Indian dishes online so how would my pics or recipes would make difference. If can help me with a little detail about your plans, I can then probably help in a better way and write in a customized manner. 
Even if recipe is same, it is cooked in different way with different ingredients in each household. Even cooking methods vary. So in effect no recipe can be cooked in same manner. Same goes with pics. Even if you cook same recipe and take pictures it will be different and unique picture.
Our aim is to publish recipes on our website as it is cooked by you as individual and not to publish generic recipe.
Apply Now