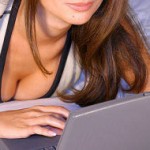 We are looking for experienced wordpress blog posters.
This is a freelance job  requires at least 6 hours of daily work including weekends.
Job Description
This is a long lasting job and would continue for long time. We can provide FREE training to deserving candidates. However we need commitment from the candidates.
All these blogs are self hosted (NOT wordpress.com blogs).
Don't apply for this job if you can't commit at least 6 hours/day.
This is Home based job, you must have good Internet connection.
Some of the work details are described below
Add posts in WordPress Blogs
Image Search on Google
Resize Images
Upload Images in blog posts
Add title, metatags and tags in the posts
Add links in the blog posts
Articles would be provided to you. You don't have to write any article. All you have to do is to post the already written articles.
Required Experience
You must have prior experience in WordPress Blog posting, working with images, Knowledge of Photoshop or any other Image Editing Tools.
Any knowledge of following topics would be added advnatage
Candidates from UK would be preferred.
Apply Now
Send your CV along with any prior experience with WordPress Blogs.