Posts Tagged 'Wordpress'

June 10th, 2012

Jack

I'm looking for an expert WordPress theme designer to design a custom WordPress theme.

October 22nd, 2010

Jack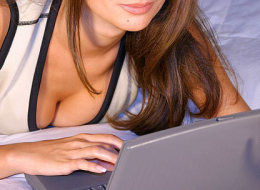 We are looking for full time Blog posters to work on our blogs.

July 22nd, 2010

Jack

Freelance buddyPress developer needed to work on a social networking site based on buddyPress.

December 18th, 2009

Jack

We are looking for a talented freelance wordpress plugin developer to develop plugin or tweak wordpress based job portal.

September 19th, 2009

Dan
We are looking for sports writers/journalists to cover 2009 Davis Cup matches on regular basis. Successful candidate would be given moer work to write on tennis on regular basis on our Tennis blog. You should be an avid fan of tennis and Davis Cup in particular. Any exposure to Blogging (WordPress) would be added advantage. […]

June 6th, 2009

Dan
We need a simple php script to read RSS feed (WordPress Feed), parse it and display. Apply only after completing this project on your server. Make it live on your server and provide URL by e-mail to the below mentioned e-mail id. Don't bid if you can't write this script in advance and show to […]

January 17th, 2009

FreelanceJobsForAll
We are looking for a freelance wordpress theme designer to convert a new design in .psd to standard wordpress theme. Following are the job details Convert wordpress theme design from .psd to HTML/CSS Validate HTML and CSS with W3C Validator Fix any error found Create WordPress Theme from the HTML Integrate the wordpress theme into […]

November 16th, 2008

SwamiSEO
We are looking for Freelance Blog Promotion Experts to work with us for long term on regular basis. One of the best freelance jobs for blog promoters who wish to learn and gain valuable experience in online blog promotion. We provide free training to those who are not expert but willing to learn blog promotion. […]

July 6th, 2008

SwamiWebDesign
Wordpress theme designers required to design stunning WordPress themes.