Posts Tagged 'SEO'

October 22nd, 2010

Jack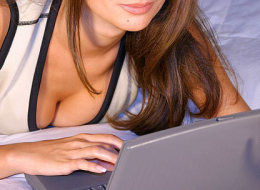 We are looking for full time Blog posters to work on our blogs.

September 22nd, 2010

Jack
We are looking for experienced osCommerce Data Entry professionals to work on our Online Laptops Shop on regular basis.

February 3rd, 2010

Jack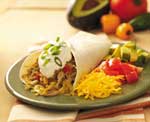 We are looking for recipe writers who could regularly contribute on recipes. This is not SEO Article writing, we need original and authentic recipes.
If you are selected you will have to write on following recipes.

October 16th, 2009

FreelanceJobsForAll
We are looking for expert freelance Drupal Developers to develop Drupal based Freelance Jobs Portal.

December 25th, 2008

AustralianOpen4u.com
We are looking for Freelance Data Entry experts. Company Profile SwamiLaptops UK, part of London based A K Singh Limited, is on of the leading online laptop shop offering a wide range of laptops from Acer, Sony, Toshiba, Apple, HP, Fujitsu Siemens, Samsung and ASUS. SwamiLaptops also offer wide range of Laptop Accessories. SwamiLaptops is […]

December 24th, 2008

AustralianOpen4u.com
We are looking for an expert flash animator to design flash banner for our website. Company Profile SwamiSEO, part of London based A K Singh Limited, is one of the world's leading SEO company specializing in offering Guaranteed Google Top 10 Ranking and other Search Engine Optimization consultancy to clients from UK, USA and across […]

October 4th, 2008

AustralianOpen4u.com
We are looking for experienced sports journalists, Freelance Writers to contribute on our Australian Open Tennis blog to regular basis. This is a freelance job and you can work from anywhere. Job is flexible and there is no deadline. All you have to do is to keep contrubuting as long as you can. Candidate Profile […]

July 12th, 2008

SwamiSEO
We are looking for expert Directory Submitters. Company Profile SwamiSEO is part of London based A K Singh Limited. We have been providing Search Engine Optimization consultancy to our clients in UK and across the globe since long time through our other ventures SwamiWebDesign. SwamiSEO is formed in order to focus on SEO segment and […]