Posts Tagged 'Freelance Jobs'

March 3rd, 2012

Jack
Freelance Web Graphics Designer need to work on various projects.

June 19th, 2010

Jack

ASP Programmer needed for SEO friendly URL & 301 redirect Work, this is a Freelance Job.

February 26th, 2010

Jack

We are looking for an expert HTML coder and designer to convert 3 page .psd designs into HTML Code.
The .psd designs are layered design.
We need a clean PSD to HTML conversion, the HTML must be W3C validated and cross browser compatible.

February 3rd, 2010

Jack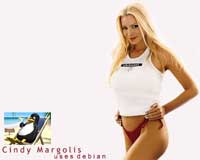 We are looking for an expert Linux Administrator and webmaster who has experience in managing dedicated servers and some knowledge of Parallels Plesk Control panel.
Candidate must have experience in managing 1and1 dedicated server without which application would not be considered.
You must have at least 1 year of experience in configuration and maintenance of the 1&1 dedicated server.

February 3rd, 2010

Jack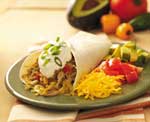 We are looking for recipe writers who could regularly contribute on recipes. This is not SEO Article writing, we need original and authentic recipes.
If you are selected you will have to write on following recipes.

December 6th, 2009

Jack
Job Specifications We are looking for article writers to write on Psychics and Clairvoyants related topics. These articles must be written as per SEO rules. We will provide the topics and also the keyword. The topics would be, Text a Psychic, Psychic Reading, Horoscope Charts, Tarot Reading, Spells etc. All the articles much be optimized […]

December 5th, 2009

Jack
Excellent freelancing job opportunity for recipe writers.

October 16th, 2009

FreelanceJobsForAll
We are looking for expert freelance Drupal Developers to develop Drupal based Freelance Jobs Portal.

June 9th, 2009

Dan
We need cricket writers who can write articles on Cricket (all Cricket tournamens including IPL) on regular basis. The tournaments to cover would be International Cricket Tournaments such as Twenty20, The Ashes, World Cup, Asia Cup etc. The Indian tournaments to cover would be IPL, Ranji Trophy, Irani Trophy, Duleep Trophy, Irani Trophy, Deodhar trophy, […]

June 6th, 2009

Dan
We need a simple php script to read RSS feed (WordPress Feed), parse it and display. Apply only after completing this project on your server. Make it live on your server and provide URL by e-mail to the below mentioned e-mail id. Don't bid if you can't write this script in advance and show to […]

January 12th, 2009

AustralianOpen4u.com
We are looking for a freelance CubeCart and PHP expert to work on a CubeCart customization project. Furhter job details will be provided later on. Job Type – Freelance jobs Applicant profile Applicant must have experience in CubeCart and should have expert level knowledge of PHP. Some knowledge of Web Design is also required. Payment […]

January 9th, 2009

AustralianOpen4u.com
We are looking for experienced Freelance Writers, Freelance Sports Journalists, Freelance Sports Writers to contribue on our Football (Soccer) blog on regular basis. Candidate must be an expert writer and must have expereince in writing on Football. Candidate must be a football enthusiast and should be following major football tournaments including English Premier League, UEFA […]

January 5th, 2009

Rummy4all.com
We are looking for porfessional Rummy Players/Writers/Bloggers to write on Rummy Card Game on regular basis. The writing would involve Rummy Website Reviews Writing on Rummy and various variants of Rummy Games Rummy Blog Writing Rummy Article Writing You must be familiar with Rummy and its variants and any experience in playing online poker or […]