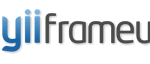 I'm looking for an expert Yii developer to work in a directory listing project.
As Yii developer must have experience in following
1) At least 3 years of Yii-framework development
2) Experience in SEO friendly URL implementation in Yii
3) Yii theming. We will be using a Bootstrap based theme.
4) Good knowledge of MVC and OOP concepts.
I will provide you the html of all pages, and dummy database and brief description of the project.
You must be available on skype all time during the project duration.
Apply with portfolio of your Yii projects, hourly rate and availability.