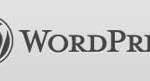 We are looking for expert WordPress theme designer to design a custom WordPress theme for our website.
This website is a more of a website rather than a blog. We have custom front page and rest of content are pages. There is a blog as well.
This website is live so we need a redesign from scratch for this existing website.
We will need following pages to have custom design
Home
Faq
Ask us
Contact
Common page
WordPress Blog pages
The design should be modern, clean and open.
We will need at least 3 different design ideas if the first one is not approved. Once the design is approved then we also need few revisions for tweaking the finalized design.
Further details will be provided to finalized candidate.
If you are interested then apply for this job with your profile/cv and examples of similar work.