June 13th, 2012

Jack
I need Eton Mess Recipe with photos, history and other details.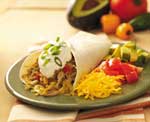 February 3rd, 2010

Jack
We are looking for recipe writers who could regularly contribute on recipes. This is not SEO Article writing, we need original and authentic recipes.
If you are selected you will have to write on following recipes.

December 5th, 2009

Jack
Excellent freelancing job opportunity for recipe writers.