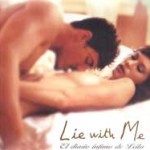 This job is always open so feel free to apply ignoring the job posting date.
We are looking for movie review writers to write reviews on various movies on regular basis. All the reviews should be positive review with critics in favour of positive points and no negative critics.
We will provide you the title and you have to write a positive review on them. The movies will be from all Genres such as Drama, Animation, Thriller, Comedy, Horror, Animation, Sci-fi etc.
Movies will include old, new and upcoming releases.
This is ongoing work. You will have to write movie reviews on regular basis.
Following are some of the terms for writing reviews
Reviews shall be in about 500 words
All reviews shall be unique and shall not be copied from any sources
All reviews shall be grammatically correct
Reviews would be our copyright so you can't publish them in any media including Online
You have to write review with keywords stuffed in them. We will provide guidelines on which keywords to stuff in.
Ideally you should have watched the movie, if not then you will have to rewrite review based on official review release and other online reviews.
If you are in the UK then we will pay you to watch movie online and then write the reviews.
Movie Review Format
Title
a 1/2 line excerpt
Main review
There is no need to provide the list of directors, cast etc. You have to just write review.
How much you can earn
We are tight with budget so we can't pay a lot. However if you are passionate about movies and love watching movies and can write without research then this will be an ideal movie review writer job for you.
This job is ideal for those who can churn out 500 odd words in few minutes without using Google.
For college grads or those who are new to movie review writing
If you are new to movie review writing and wish to build a career out of it then this would be a perfect starting point for you. If you are a recent grad or still n college and wish to build your portfolio then just jump in. We can still pay to you a substantial amount and we will offer your name to be published with the review.
Rate has to be lower than $10/500 words.
Amount of Work
We will need about 3-6 review per week to be submitted by Wednesday of each week in a batch.
Eligibility
Location – Only applicants from UK/USA/Canada/Australia/NZ and other native English speaking countries need to apply.
Applicants from India/Asia need not to apply.
Payment
Payment will be made on monthly basis at the end of calendar month. You will have to raise invoice at the end of the month and send to us. Payment will be made within 15 days of the invoice.
How To Apply?
1) In addition to your up to date CV (if available and needed for agreement) please provide the examples of your movie review writing work, URL etc.
2) Mention your rate to write 500 words
Apply Now