October 18th, 2011

Jack
I need a custom registration page for Drupal.

October 18th, 2011

Jack
I'm looking for an expert Drupal developer to implement registration tracking.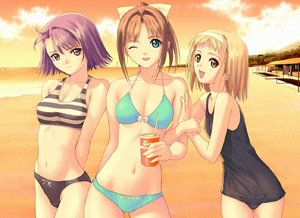 August 28th, 2010

Jack
Drupal Competition Module – We need a Drupal module or customized existing module to allow us to create a simple competition.


July 19th, 2010

Jack
This project is to import Drupal 5 database/tables into Drupal 6.
Drupal 6 website is upgraded from Drupal 5. Drupal 5 website has more content which we keep on adding on regular basis. We want this content to be imported into Drupal 6 site.

October 16th, 2009

FreelanceJobsForAll
We are looking for expert freelance Drupal Developers to develop Drupal based Freelance Jobs Portal.

July 12th, 2008

SwamiWebDesign
We are looking for freelance Drupal Developers. Company Profile SwamiWebDesign is the Web Solution unit of London based A K Singh Limited. SwamiWebDesign provides creative, innovative and total solutions to its customers. Whether it is a static Web design or complete online E-Commerce Shop our approach is to create and innovate. We are committed to […]