November 13th, 2011

Jack
Bad Credit Loans – Articles needed on bad credit loans and other related topics.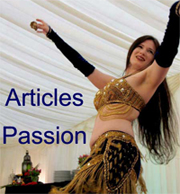 December 15th, 2009

Jack
Job Specifications
We are looking for article writers to write articles on reverse email search.
All the articles much be optimized for the main keyword. Each article shall be about 400-500 words long.
Applicant profile
Applicant must have experience in writing on similar topics.
Hourly Rate/Salary
As per market rate. We also have excellent rakeback offers.

December 6th, 2009

Jack
Job Specifications We are looking for article writers to write on Psychics and Clairvoyants related topics. These articles must be written as per SEO rules. We will provide the topics and also the keyword. The topics would be, Text a Psychic, Psychic Reading, Horoscope Charts, Tarot Reading, Spells etc. All the articles much be optimized […]

December 5th, 2008

healthinsurancequotes4u.net
We are looking for experienced Freelance Writers, Freelance Bloggers to write on following topics Health Insurance Quotes Auto Insurance Quotes Medical Insurance Quotes Life Insurance Quotes Candidate must be an expert writer and must have expereince in writing on the above topics. This is ongoing work for 6 months and you should be able top […]