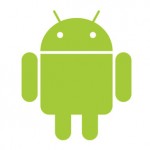 We are looking for individuals who own Android phone. We will send you all instructions for the testing.
All you have to do is to go through the simple test procedures and take screenshots.
At the end of testing you will have to send me all screenshots by e-mail.
If there are any major error encountered then we will also need log.
We will provide all instructions needed.
The testing will not take more than 5 minutes from start to the end.
In order to qualify for this small job you need followings
1) Android phones or tablets
2) Knowledge of changing settings in Android phone
3) You must know how to take screenshot on your phone
Use the form below to apply and in the cover letter provide phone/tablet model and OS version.